Start Chatting Already [No Registration Required]
This will take you to the chat room you are looking for.
With a lot of websites around that let any user communicate with another user online through their pc or mobile, chatting with a stranger from another country is no longer a rare thing. There used to be a time when we would make pen friends from abroad. We wouldn't get replies that sooner or in some cases never but it made us quite curious, didn't it?
Today a lot of stranger chat platforms on the web enable us to connect with totally stranger people from another part of the world. There are platforms that let you connect with people you know(family and friends). However, a platform that's dedicated to help strangers chat with each other is rare but there are some that can serve this purpose. You can use a talk to strangers websites to speak to random people on web as well as app.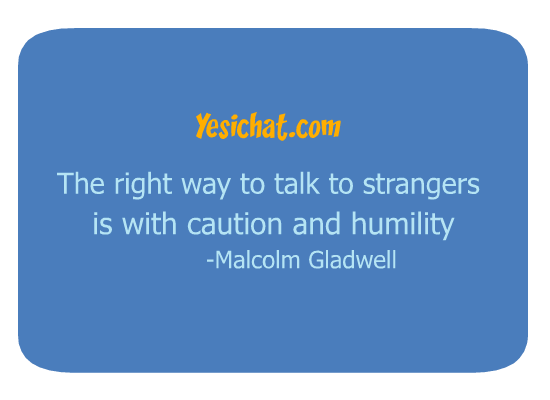 How to talk to strangers?
You will have the opportunity to meet new people and form new friendships without ever having to leave the comfort of your own home if you make use of our random chat website. When you use our Talk with Strangers website, you and another user are paired up with each other at random in order to have a conversation with each other in a one-on-one setting. You have the option of adding your interests, and if you do so, you will be randomly matched with someone who has selected some of the same interests as you do. This will increase the likelihood that you will have a positive experience while talking to strangers using this feature.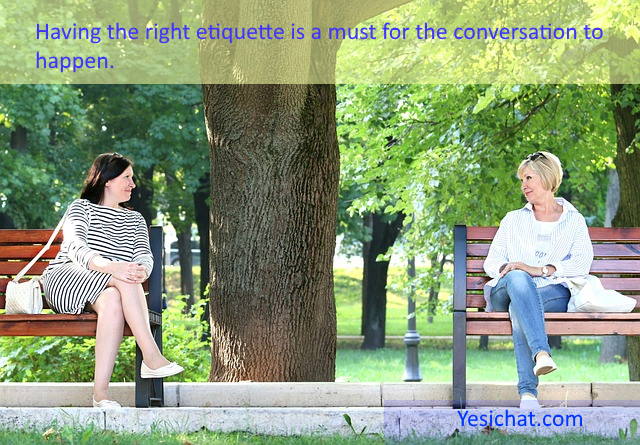 Chat with stranger apps on web
There are thousands of websites on web that will let you connect to strangers from another country, yesichat is one of them. When we started yesichat there weren't many who believed in something like talking to a stranger but over time the craze for it has increased significantly. There are new users/people emerging every day who put their interest into it. These users/people join various web apps not just yesichat. Being a web app to talk with strangers makes it easy for people/users to find a platform and quickly begin the process compared to app installation.
A user can access such platform through a browser on any device that has a browser regardless of the device size i.e. desktop, mac, laptop, android phones, iphones, tablet and not limited to just that. To begin the process of chatting with a user on web a user mostly begins with a search about such platform in the search engine.
Chat with stranger on an App
When it comes to finding an app to chat with strangers it becomes an entirely different process but serves the same purpose. A person can look for an app that lets them chat with strangers on play store or app store.
The annoying problem that you will come across with these store apps is that you will have to do a lot of research, hits and trials before you find your first app that works fine. It also requires you to install and uninstall them to try out which is also out of your scope of convenience.
Talk to strangers online
In our completely free and without registration required chat rooms for talking with strangers, you can talk to people you have never met before, whether they are girls or boys, complete strangers or friends of friends. When you use our totally unrestricted online chat rooms, having conversations with total strangers is not only simple but also completely risk-free. In the talk to stranger chat rooms we provide, you will have the opportunity to strike up random conversations with people you have never encountered before. The likelihood of young people striking up conversations with strangers from other countries that they have never met before is higher than it has ever been before. Because of this, the popularity of websites and apps that enable their users to communicate with people they have never met before has skyrocketed in recent years.
Chat with foreigners to learn languages
Chats are a great way of language exchange. By connecting with people from different parts of the sphere you will get a chance to exchange culture via text, video and voice. Before you even know it you will be able to pick on a language or two. Chats are so engaging that you won't even be needing a motivation to go along, before you even know it hours will have passed and you will have something extra. There are various language channels on yesichat for language enthusiasts.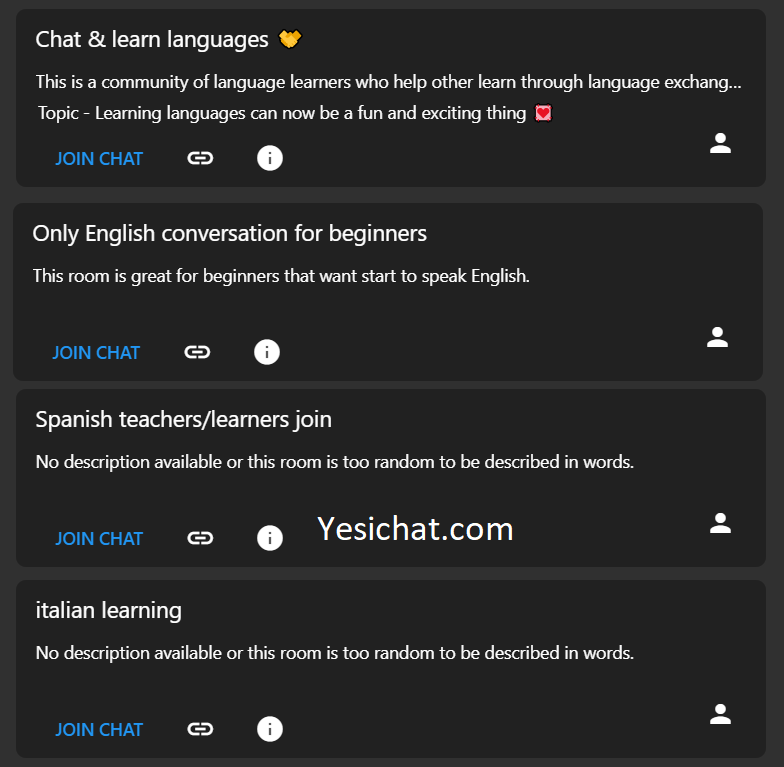 From English to Spanish to Italian, whichever language you are fond has several groups to attend to. Yesichat has friendly users from all corners of green orange.