Start Chatting Already [No Registration Required]
This will take you to the chat room you are looking for.
Online chat rooms about depression, anxiety for free
According to WHO, 5.0% of adult population worldwide suffer from Depression. More women are affected by depression than men.
Depression chat is a small step towards minimizing this big issue our society often overshadows. Our depression chat rooms consist of volunteers who are willing to listen to you. You may want to talk to someone online and our online chat rooms for depression help you with that for free.
Online chat for depression is a way of communication between people online where you can discuss about factors in life that lead you to feel depressed. When you talk to someone online about depression, you not only give yourself a feeling of being at ease but you are also helping others open up.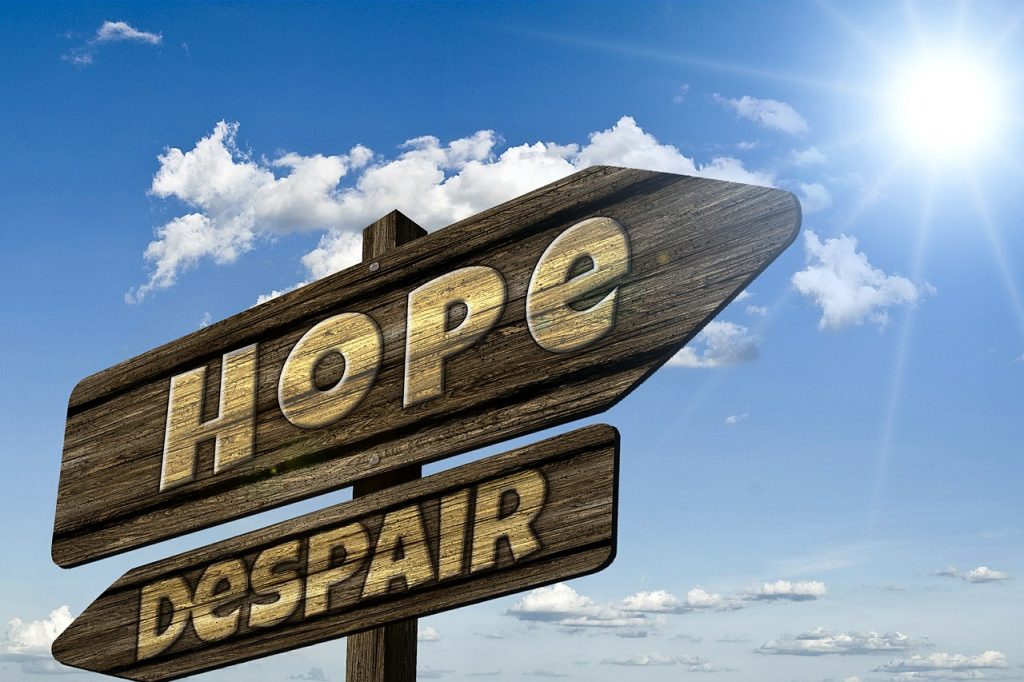 Introduction to depression chat
Our depression chat is 24/7 open to visitors. Come talk to our regular users of depression group chat if you are sad about something. Its a live chat for depression so unlike depression forums the rate of getting replies is comparably higher while the time taken for it pretty lower. Currently, you may use depressed chat support as an anonymous depression chat for anonymous chat with other people. Likewise, if you wish to preserve your account data to further connect with people we recommend registering an account. We do not spam.
Take a break from your depression and anxiety by talking to people who have been successful in tackling it and are trying to win over it just like you. Talk to someone in an online chat about depression.
Even though getting out of depression and anxiety is not that easy as said, we must not lose hope. We all have faced that situation when we are terribly sorry for ourselves and stuck in a state where we cannot decide upon what is to be done. Talk to someone online about depression.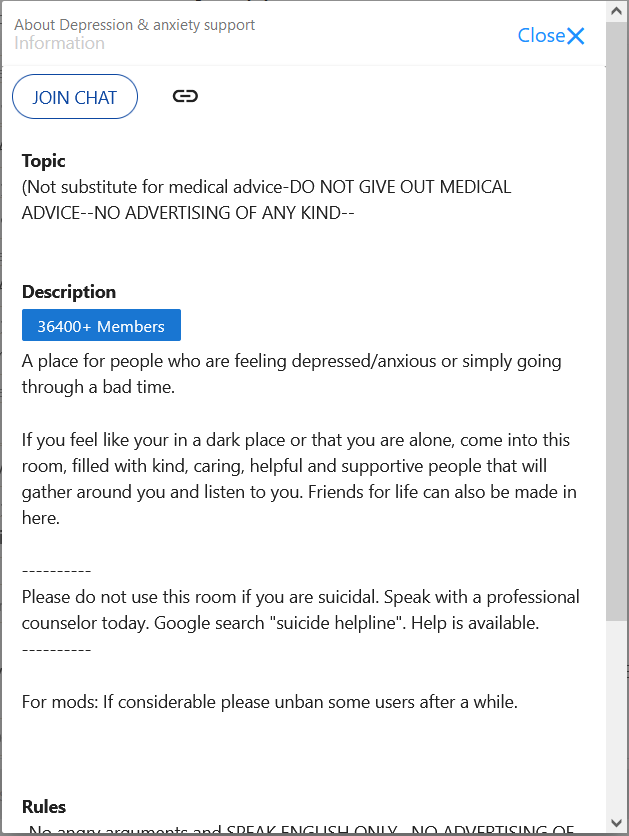 Our community against depression
While there are 350 million people worldwide who suffer depression, you are not alone. So, talking to people will help you ease out the heavy weight you have been carrying around on your shoulders. First, this free chat for depression is a place to chat online about depression. Second, benefits of chatting online is that you do not have to worry about whom you are talking  to. Finally, you get to take ultimate benefit of our free depression anxiety chat rooms for free. In fact, your depression chat with someone will not only help you but them as well who have been seeking mutual understanding. Thus, there is no room for hesitation if you want to join support chat rooms.
Depression kills your mood and motivation and doesn't let you continue your daily life in the best way. Hence, that is not good even for a second. So, you will need to improve your condition and free therapy online chat room like yesichat can help with that.
Thus, depression and anxiety support chat room of yesichat has been actively helping its users facing depression and anxiety.
You can join the depression chat room from here.
DEPRESSION AND ANXIETY SUPPORT CHAT ROOM